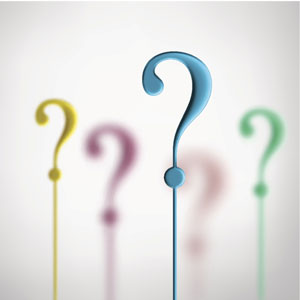 Wheaton Family Chiropractic FAQ
Common Questions Answered
Like other chiropractors, we hear many questions from new and current chiropractic patients. Here are some of the most common questions and answers…
There are many people who have been going to chiropractors all their life. Will I have to do that too?
You can be assured that here at
Wheaton Family Chiropractic
, we will never schedule you for more visits than you really need. I don't know what your past experiences have been like, or how they do it at other offices, but I do know my own practice and I have not, and never will, make any patient come back for any
more visits
than they need.
As far as coming back after you are out of pain, everyone's condition is different, and if that's what we determine is best for you it would make good sense to do it. Think of the "preventive maintenance" people do for their cars, like oil changes, for example. If you change your oil every three or four thousand miles, you will ensure that your car's engine has a long life. Well, wellness care chiropractic adjustments are a lot like oil changes and dental cleanings; they are preventive maintenance items for your health.
My insurance won't cover this, so I'm out of luck, right?
We have found that there are a lot of insurance plans that do cover chiropractic care and as part of our service to all our new patients we will call and verify benefits for you so you will know for sure. You may find it interesting, but most of our patients don't have insurance and are still able to get the care they need. The bottom line is if you decide you want to be treated by us, we'll do our very best to figure out a way to make it happen that will be acceptable to both of us!
Is it safe for kids to get adjusted?
We've heard every rumor under the sun, but the actual truth is whether you are an adult or a child, when a misalignment is corrected, the body can heal itself. Adjustments are certainly done in a different, gentler way…but we have one of the largest pediatric practices in the state and see everyone from infants to teens and even the geriatric kids at heart! My own children have been getting adjusted since the day they were born. Also, a chiropractors malpractice insurance is a fraction as expensive as a pediatrician's, so if there was any case to worry about injuring a young patient this wouldn't be the case.
What makes you different from other chiropractors?
Chiropractor, Dr. Myers
specialty is in corrective care. He has done extensive traveling to study under the best and brightest minds on the planet to bring this corrective work to his patients. We can help someone who is looking for a quick fix, but people travel from all over the country to come to our office because of the reputation Dr. Myers has with spinal correction. With corrective care we can help return bent spines straighter and can put the normal arcs back into the spine when they are lost. Not only does this type of care get the patients the best relief, but restores their health and function.
We are located just east of Naperville Road on the south side of Roosevelt Road next to William-Kampp Funeral Home.

Wheaton Family Chiropractic FAQ | (630) 868-8480