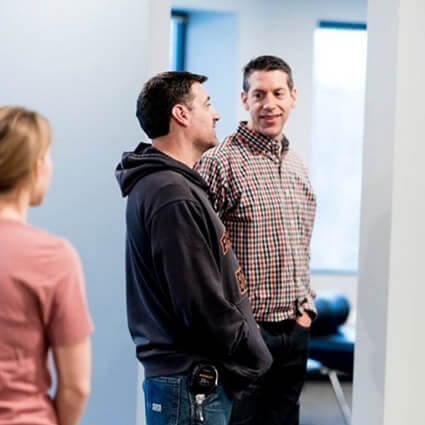 The Doctor's Report
Wheaton Family Chiropractic
The new patient orientation, or Doctor's Report, is the most powerful and informative visit in our office. On this visit, the doctor will explain how to achieve true health. He will explain what a good and bad X-ray looks like and how you and your family can achieve maximized health through spinal correction and wellness. He will also cover how long your correction process will take and will go through finances with you and your spouse.
This three-visit approach accomplishes several things:
Reduces the length of your first visits
Gives us time to correlate our findings
Avoids overloading you with too much information at one time.
Contact Us Today
We welcome you to Wheaton Family Chiropractic. We are excited to help you and your family achieve your fullest health potential through maximized living. Spinal problems rarely get better on their own. Call our Wheaton chiropractic office today to get started with chiropractic care!
CONTACT US »

The Doctor's Report at Wheaton Family Chiropractic | (630) 868-8480